What makes it wonderkind?
We do corporate gifting differently around here. Here's what sets us apart: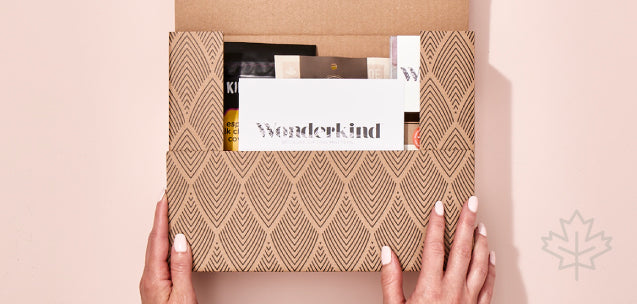 all our gifts are Made in Canada
5 years of thoughtful curation
2,000+ Canadian made gifts shipped
120+ women-owned businesses supported
$10,000 donated to our charitable partners
Meet Wonderkind Mail
All the impact of a gift basket, none of the fuss—or wasteful
packaging. Each small-but-perfectly package is under 3lbs, and packed with unique items that support local small businesses.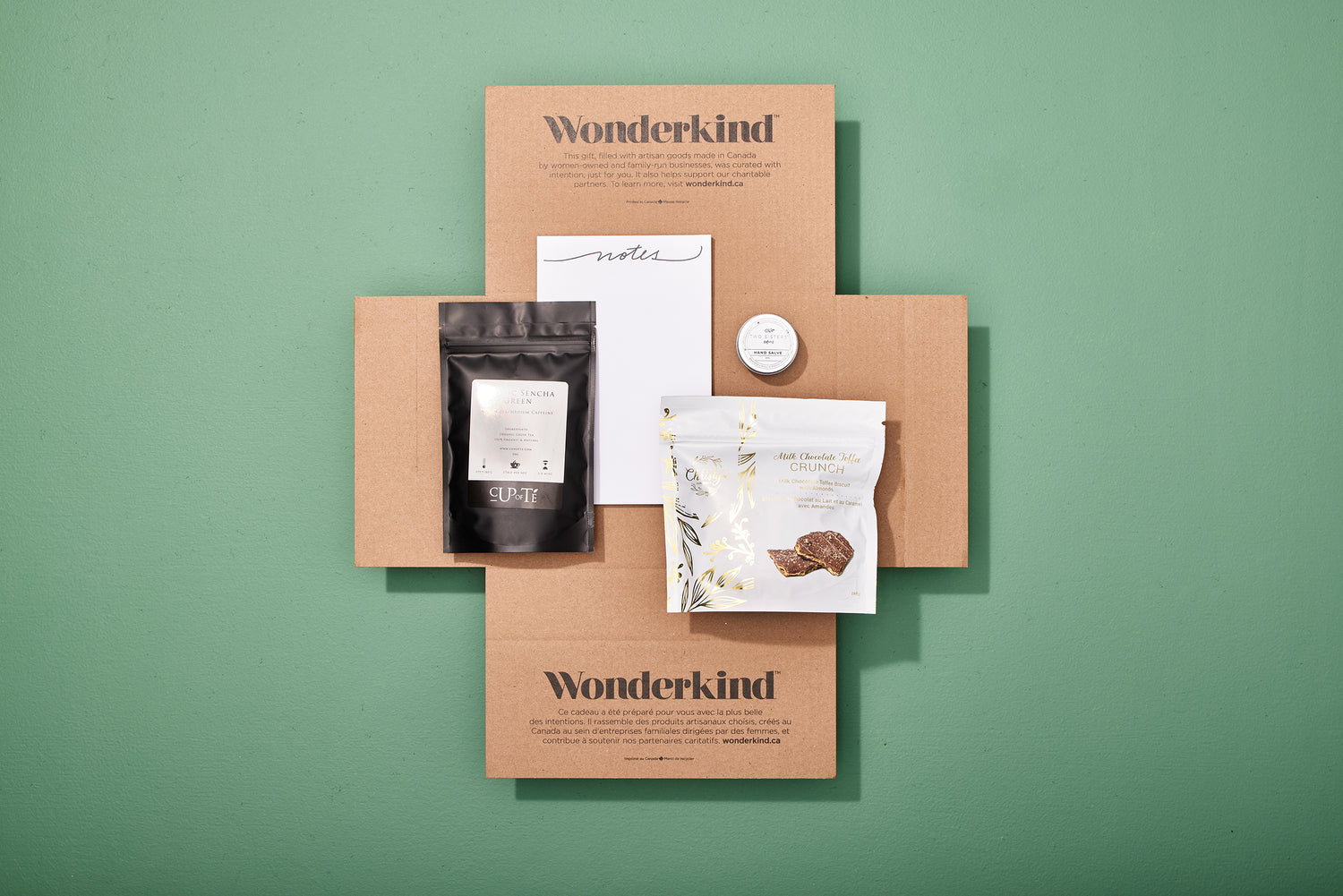 Customizable to you, including the option for branding etc.
60 percent less packaging compared to standard gift boxes
Ideal for special events, or to have on-hand for on-demand gifting.
Simplifies bulk shipping while reducing costs and carbon footprint.
Easily recyclable for the recipient.
Learn more about Wonderkind Mail
Wonderkind is a proud partnerof Canadian registered charities: