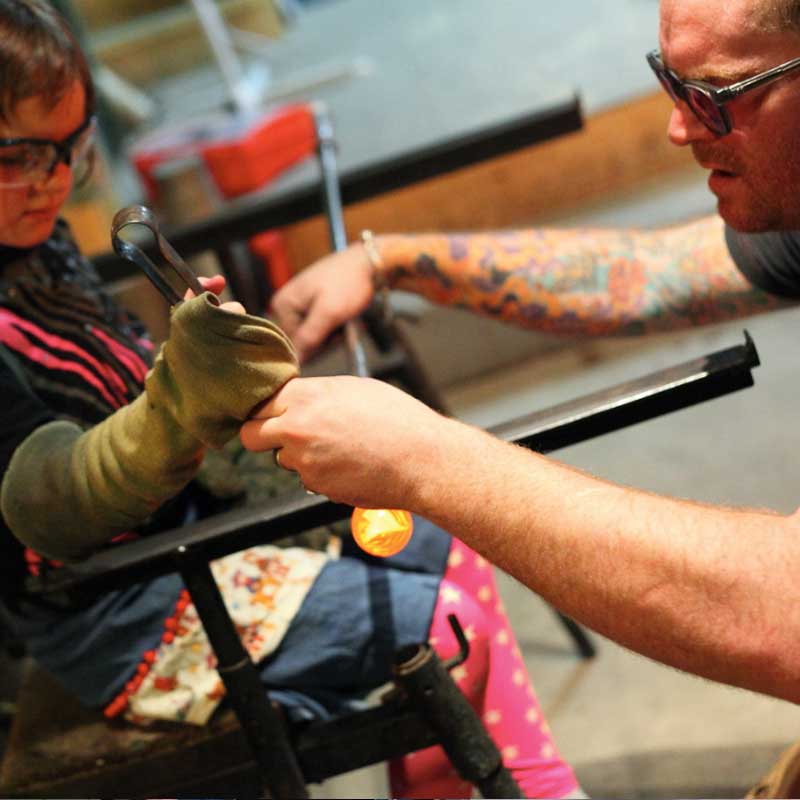 ARTECH
Haliburton, Ontario
Terry Craig and partner Jennifer Wanless-Craig own and run Artech Glass Blowing Studios in Ontario's beautiful Haliburton highlands. There they craft incredible upcycled glass tableware, unique handmade barware and creatively recycled beer bottles – not to mention much more!
A Q&A WITH OUR FEATURED VENDOR
[TERRY]
What's it like running such a physically intense and creative business with your partner? 
Jenn says it is super awesome because she is a joy to work with 😉 In my words, it is physically intense and more creative because of her. 
How does being a dad affect your outlook on your business and your art? 
What kid? Lol. I enjoy working from home so we're close by if she needs us. We are never late for dinner and it is exciting to have her interested in what we make. 
What's it like having your daughter around the studio? Do you think you and Jennifer will pass "the torch" to her some day? 
Anabelle will get all our stuff whether she wants it or not! But seriously, she has her own passions and goals. Still, she knows how to blow glass a bit and does help us in the studio. Though her real enjoyment comes from being in the gallery, dealing with customers and helping at shows. 
 [JENN]
What do you enjoy most about running a business with your partner? – He gets me. Work me, creative me, tired me, hungry me etc. He understands and I get him. 
What do you love about watching Terry and Anabelle interact, both in the shop and at home? 
They are very close and very similar. Puns, lego, catching turtles and Star Trek to name a few of their mutual loves. Their relationship hasn't changed much since she was little except she can beat him at most board games now!